Find the
best Interior Designers 
in
Kolkata
At Indriyo.in you find the top interior designers in Kolkata to get all your interior decoration queries answered. Indriyo.in is an all rounding service provider of an interior designer in Kolkata. We at Indriyo.in aim to create the perfect home matching your needs and desires.                      
Here, you are exposed to some of the best interior designers adept in crafting the most beautiful spaces for you, where you can love, laugh, work, play, cry- in short just be yourself enjoying life in every corner of your house. They offer you a wide range of services decorating apartments, buildings, bungalows, office interiors, showrooms, and restaurants. Get in touch with expert designers who have the vision beyond ordinary to decorate your residence as well as your working space.
What is Interior Designing?
Interior designing is the art of crafting spaces keeping our emotions and desires in mind. The way we design our abode gives a peek into our inner selves. Interior designing is the science of making any space more pleasing and more useful for the inhabitants. An interior designer focuses on researching, planning and coordinating various ideas and colours to craft a masterpiece.
With Indriyo.in you get the best interior designers in Kolkata to offer you a wide range of creative services and help you materialise your plannings and desires.
Different trends of Interior Designing
Before going in-depth, it is vital to mention that there are numerous interior design trends in Kolkata. However, some of the styles that are the basics and has been opted for most of the time.
Mid-Century Modern
Characterized by refined lines, minimalist silhouettes and natural shapes, the mid-century modern design incorporates some creative ways to decorate your house.
Industrial
This trend hails back to the industrial era and emphasizes the use of steel and wooden elements complemented by brick walls. Industrial decor never fails to give you the rustic feel amidst the modern set up.
Nautical
Based on white or sand colour with blue as the primary colour, the Nautical decor consists of wood in its unfinished form with a touch of chic linen.  Coastal inspired designs are a great source of furnishing for this trend.
Scandinavian
The Scandinavian style of decor can be regarded as a compilation of simple, functional, as well as contemporary. The foundation colours for this style of the interior is mostly white and grey.
Bohemian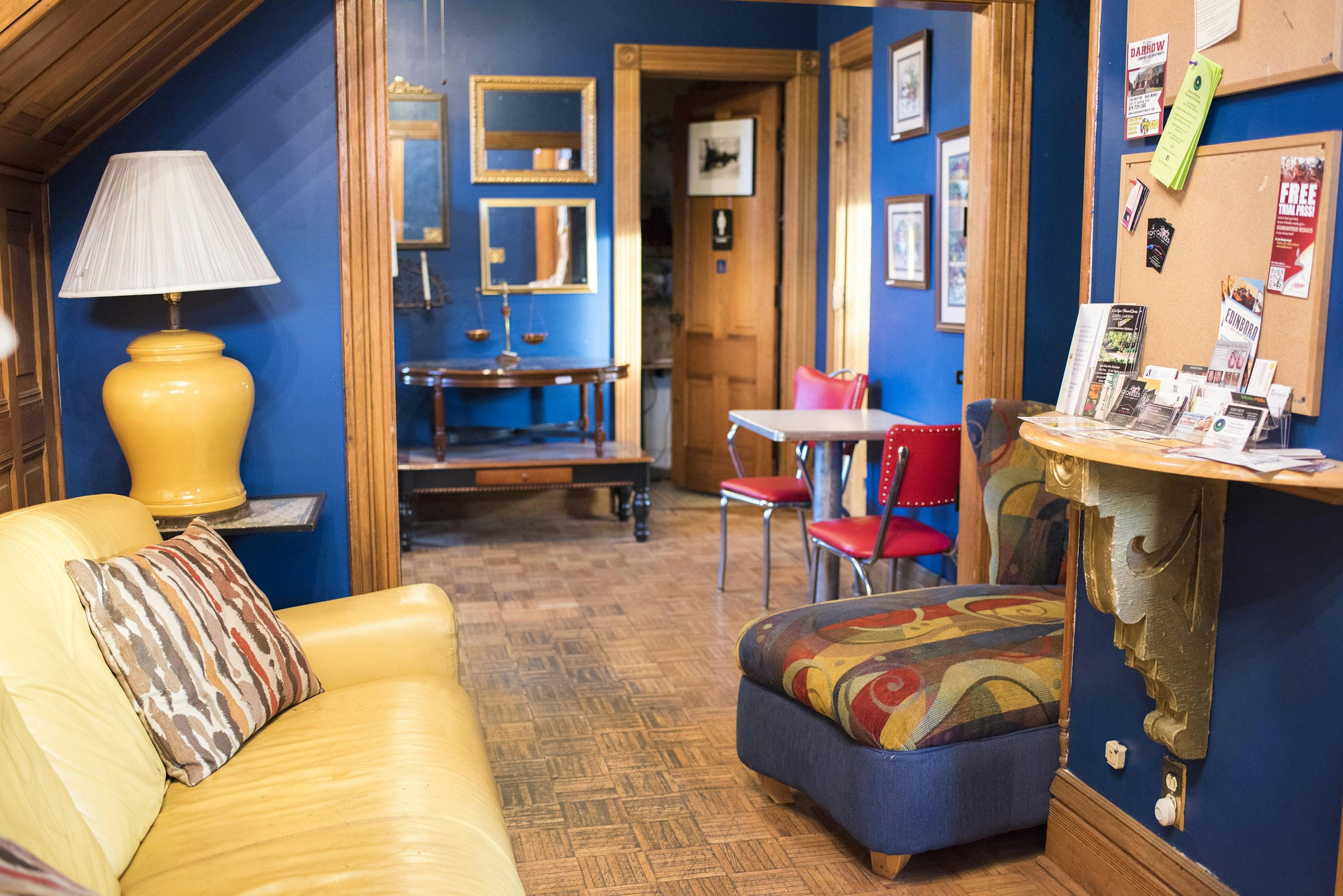 This style of interior decoration is appropriate to capture the carefree and adventurous spirit of life. This tribal-inspired design is currently in vogue with vibrant colours and shades.
Farmhouse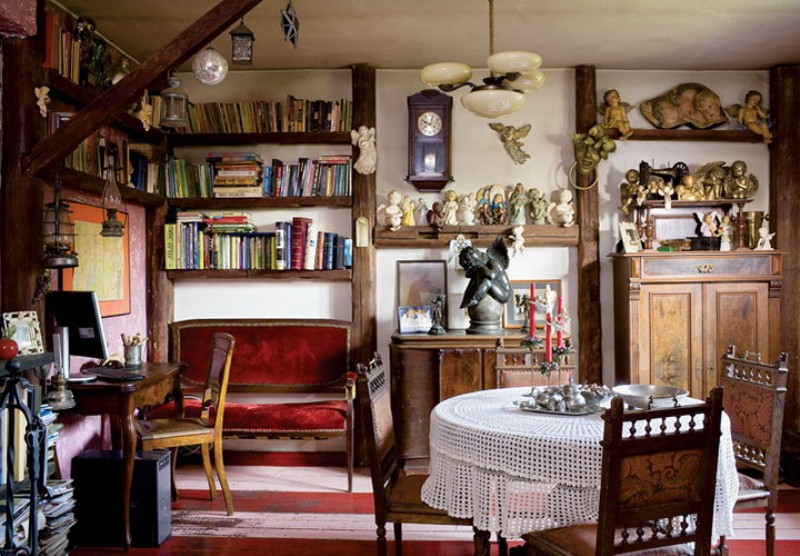 The farmhouse style of interior decor is which would take you back to the French Provence.  The furniture is mainly made of wood and the accent colour remains white and beige.
Urban modern
Urban modern is a blend of different trends inspired by contemporary modern traits. This trend of interior decoration demands artistic and creative expressions.
Shabby Chic
Shabby Chic decor gives you a recreated version of the flea market look. Though the base colours are expected to be white or pastel recently some vibrant colours have also made their place under this style of interior decoration.
Why choose Indriyo.in?
We prioritize

customer satisfaction

.

We have the most

creative ideas

for interior design.

We go for

proper research

before heading out with a project.

We provide services for both

residential

as

well as

corporate

requirements.

Adept in

meeting deadlines

.

We are capable of

customising required services

.

Friendly

and responsive customer care.

Flexible price range

.
Services we offer 
Indriyo.in provides best interior decoration services in Kolkata since 2014, with specialization in home decoration/interior services and commercial/interior decoration services. (link to the categories). Be it your lively living room or modular kitchen or commercial and office spaces you have all the innovative interior design ideas and services just a click away.
With years of experience, we offer the correct blend of systematic planning and personalized creativity at extremely reasonable rates. If you are confused on how to convert your apartment into your home, just give us a call on +918017424270 and witness us giving life to your imagination.
Vaastu Friendly
Vaastu, the scientific study of directions in the literal sense means 'home' or the residing place of an individual. This place ought to create a balance with the various elements of nature to maintain positive energy around you. Interior designers at Indriyo.in very well understand the importance of Vaastu in your lives. They make sure to design your abode in agreement with the laws of nature so that you live healthy in a peaceful state of mind and ensure luck and goodwill keeps showering on you and your family.
How do we work?
Indriyo.in provides designers for house interiors as well as your commercial spaces. We proceed in proper steps:
Step 1: Consulting
You are important to us and that is why we begin our design process by first consulting you and completely understanding your requirements and needs. Having a detailed discussion with you regarding your ideas and concepts will help us for the better.
Step 2: Budget Planning
Once we understand our clients' needs and their budget, we plan out the perfect designs compiling the clients' budget and desire.
Step 3: Planning & Visualizing
After the finance and budget are decided we provide the client with numerous ideas and concepts to choose from. When the client is done with the choices, we proceed with planning the design and visualize the decided design.
Step 4: Concept designing
At this step, we present a graphical representation of the final design concept of our clients' interiors for approval. This would help them get a clear idea of what the final design is going to be also, it will help us understand if they want any changes to be done.
Step 5: Implementation
Having the final design ready, we start our process by decorating interiors like floor planning, ceiling planning, furniture design etc.
Step 6: Lighting
We understand the importance of proper lighting in your room and thus, we decorate the interiors of your home with modern decorative lights to create the perfect mood.
Step 7: Furniture
Along with lighting, we also ensure the use of good quality furniture for a pleasant ambience. For traditional to contemporary designs, we offer the best quality furniture for your home.
Step 8: Delivery
We take the complete responsibility of delivering the goods required for accessorising your home.
Step 9: Final Touch
We provide our clients with the opportunity to give us their final verdict regarding any improvements to incorporate in the final design.
Find the most famous interior designers in Kolkata now!